Hounds Smoke - project info
This carrd is full of all the sweet sweet info about Hounds Smoke, I would recommend giving this a readover before starting the comic.
FAQ
What triggers and content warnings are there?Warnings for body horror, cults/religious themes, trypophobia (holes in skeletal remains and barnacles), old timey drug and alcohol use and deep sea gross stuff.
Does it actually centre a queer romance?Yes, yes it does. It might take a while to show up but it does, no bait here
Will you ever try to get it published?likely no. I don't personally like the idea of losing control of my work and the faff that comes with IP's
How can I support the project?Right now I'm using kofi for donations, might move over to patreon for more consistent rewards? But right now I don't think the project is large enough for anyone to have any interest in that. But right now the best way to help out is just by sharing it around.
What do you use to make it?Autodesk sketchbook, a little bit of blender, HP 360 pavillion laptop (basically a touch screen laptop). The font I use for speech is Kalam. A lot of the brushes I use for little tidbits like lighting and chains are available to download on my kofi for free
Kofi here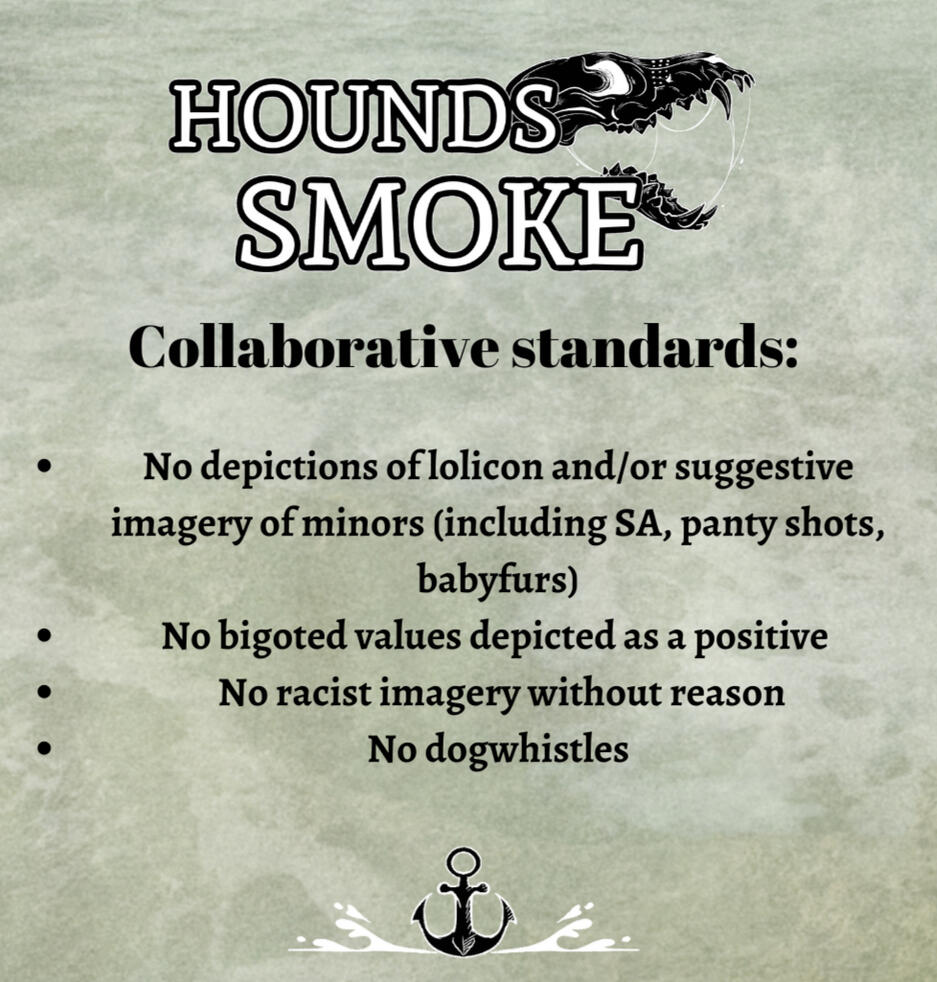 I won't work with any collectives, collaborative groups, etc providing that they and every member involved do not meet the collaborative standards. I'm not interested in working with groups that do not care to meet them.